About Us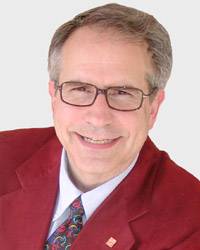 Rich Hamilton is the author of books and tapes about the Disney business model, including the award-winning Disney Magic: Business Strategy You Can Use at Work and at Home. He has a special passion for the Disney business model, and has been studying it since 1986.
Rich writes and speaks on customer service, selling, leadership, and business strategy.
Today, Rich consults and speaks on management skills that help create a sales-oriented company culture.
What's the deal with the tortoise? Rich explains:
"Tortuga is a sweet little tortoise who lives in a garden. She is the subject of a story I tell in some of my presentations about Walt Disney.

"The tortoise also exemplifies a profound secret of success. As in the story of 'the tortoise and the hare,' tortoises are very persistent. They may move slowly most of the time, but when they want to go somewhere, you can distract them with food, or move them to a different path. They may stop for a minute to eat the food, but then they head back to their original path, on toward their determined destination.

"I think we can all learn something from the tortoise, and use it for our own success. I put Tortuga on most of my company's websites, and on brochures, so I never forget the value of persistence and determination."
Rich Hamilton is available for a limited number of speaking engagements each year.
Rich Hamilton Productions offers behavior and values profiles for staff selection and management; learning systems for sales, marketing, and advertising; consulting services; internet marketing tools (through SellBetter ToolBox) and website design tools and services (through Run Your Own Website).